Fri, Nov 11
|
Epsilon Spires
Sunburned Hand of the Man: OPTICAL INTRUSION
Celebrate 11:11 with a night of short experimental films with live soundtracks performed by Sunburned Hand of the Man. Opening support by John Bohannon & Ryley Walker on pedal steel and guitar. Films curated by Jeremy Pisani.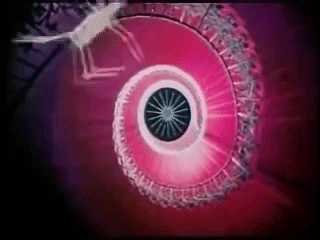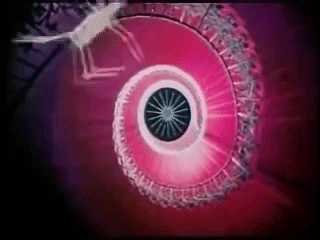 Time & Location
Nov 11, 2022, 8:00 PM – 11:00 PM
Epsilon Spires, 190 Main St, Brattleboro, VT 05301, USA
About the Event
"Sunburned Hand of the Man (aka "Sunburned") are a loose knit gang of musical artists from the wilds of Massachusetts. Founded in 1994 as a way to let off steam from years of obsessive weirdo record collecting and perversely decoding the hand jive of wanton talents from the psychedelic and punk rock hardcore scenes in the Boston zone... Sunburned was born to be awesome. The nucleus of the group is a small ragtag contingent of fascinants completely focused on the idea of spontaneous composition within the framework of religious experience: the rock n roll EVENT" - Thurston Moore. 
Opening support by John Bohannon & Ryley Walker, pedal steel and gtr pitter patter. 
Tonight's film program was curated by Jeremy Pisani. Warning: some of the films in this program contain strobe effects which may affect viewers who are susceptible to photosensitive epilepsy or other light sensitivities.
1). The Virgin Sacrifice (J.X. Williams, 1974, 2001) (9:24)
The only extant footage from a genuinely cursed and literally lost film from 1974.
"Before VIRGIN, I never put much stock in the idea of a 'cursed' production. Take a film like INCUBUS. Just because the director's nephew died, the production company went belly up and Roman Polanski and Sharon Tate attended the premiere. Those could all just be coincidences. Shit happens. But with VIRGIN, you could just smell the vapor of evil clouding the set. It didn't help that our chief investor was a ranking member of the Church of Satan. In the end, we tallied three overdoses, a maimed-for-life set designer, bankruptcy and a car bombing (sort of). Even the film itself disappeared. Not just the prints. The film lab burnt down and we lost the negative. All I've got left is the nine-minute opening." -  Director, J.X. Williams
2). Spacy (Takashi Ito, 1983) (9:57)
"His films are like a roller-coaster. His way of throwing the act of seeing into utter confusion is an attack on the eyes in their corporeal function, and to attack the eyes is to take on the body itself as your opponent. The film makes you break out in sweat only by shooting a safe, peaceful gymnasium in the dark." - Koharu Kisaragi
3). OffOn (Scott Bartlett, 1968) (9:04)
Profoundly hallucinogenic eye/mind mulcher from ground zero era San Francisco.
Another proponent of Offon at the time included fellow San Francisco filmmaker Bruce Conner who, in a letter to the Canyon Cinema News reprinted in Scott MacDonald's Canyon Cinema book, thought that this film was far superior to the "star-slot" sequence of Stanley Kubrick's 2001: A Space Odyssey, which was released that same year."The language of Offon is evocation. We gaze at these iconic forms hypnotically, much the same as we are drawn to fire or water, because they make us aware of fundamental realities below the surface of moral perception." Gene Youngblood
4). La Femme Qui Se Poudre (Patrick Bocanowski, 1972) (15:36)
"Magisterial images seething in the amber of transcendent soundscapes. Drink in these films through eyes and ears." — Brothers Quay
5). Malice In Wonderland (Vince Collins, 1982) (4:37)
"... takes you on a terrifying psychedelic adventure through morphing and shifting shapes. Roughly based on Lewis Carroll's Alice in Wonderland with characters like Alice, the Queen of Hearts, the Mad Hatter, and the Cheshire Cat making appearances, the film still seems to be in its own world of insanity. Not for the squeamish or the easily offended, this short dives through an array of morphing orifices that seem to warp into other dimensions."
6). Outer Space (Peter Tscherkassky, 1999) (10:27)
"Horror buffs will recognise the woman in the opening moments of the film as Barbara Hershey from Sidney J. Furie's 1981 film The Entity. In the original film, Hershey is cast in the role of a woman possessed by a violent spiritual force. In Tscherkassky's masterful and playful reworking of the original footage, different sequences displaying the violence of this possession are used to reinforce the crisis that occurs at the surface level of the image."-Senses of Cinema
Tickets
Price
Quantity
Total
Sunburned Hand of the Man

Admission for one to: Sunburned Hand of the Man: Underground Films with Live Music. Please choose your seating with respect for others and let us know if you require special arrangements. $2 from every ticket goes directly towards the historic preservation of the venue. Thank you for your support! Enjoy the program!

Sliding-scale ticket

Tickets for this event are $15. Thanks to a generous grant from the Ben and Jerry's Foundation, subsidized sliding-scale tickets are available for those who self-identify as experiencing financial hardship. In order to make this program accessible for all, we are offering tickets by sliding scale. Taking equity and inclusion into account, please pay what you can to help support the artists and venue.

Pay It Forward Ticket

I would like to add a donation to my ticket to express my support and appreciation of the adventurous and intellectually-engaging programs at Epsilon Spires. Thank you & keep up the good work!