Fri, Jul 31
|
Backlot Cinema @ Epsilon Spires
HEAVY META PARKING LOT!
Backlot Cinema goes meta with two underground ethnographic documentaries that explore American culture through the subject of The Parking Lot.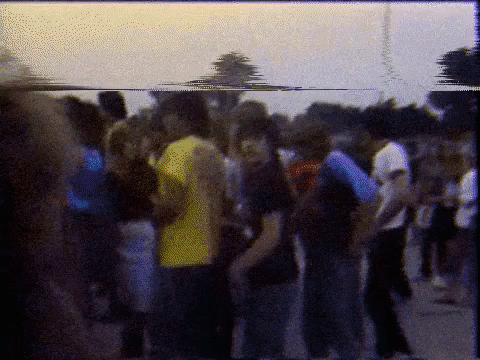 Time & Location
Jul 31, 2020, 8:00 PM
Backlot Cinema @ Epsilon Spires, 190 Main St, Brattleboro, VT 05301, USA
About the Event
In July & August, Epsilon Spires transforms the parking lot into a safe socially-distanced outdoor cinema featuring screenings & performances under the stars... The program celebrates films past and present, both popular and experimental, highlighting diverse creative voices from around the world.
July 31st- Heavy Meta Parking Lot! The Backlot Cinema goes meta with two underground ethnographic documentaries that explore American culture through the subject of The Parking Lot. 8pm Doors Open / Films Begin at Dusk
*Entry Includes Raffle Ticket for $25 Gift Certificate to Turn it Up! There will be 2 winners drawn for this event.
Full bar + locally-sourced movie concessions & probiotic sodas by Lionstooth Catering will be available!
Heavy Metal Parking Lot: In 1986 two aspiring filmmakers took some video equipment from a local cable access channel, and headed to the parking lot of a Judas Priest show in suburban Maryland. John Heyn and Jeff Krulik filmed the fans as they partied, drank, and professed their love for all things metal. Thirty years later, Heavy Metal Parking Lot is hailed as a time capsule of tailgater ritual and one the greatest rock documentaries ever.
The Parking Lot Movie:
A documentary-comedy about a parking lot in Charlottesville, Virginia and the Parking Lot Attendants that inhabit its microcosm: a group of men comprised of both undergraduate and graduate students, philosophers, intellectuals, musicians, artists, and outsiders. Three years in the making, this film chronicals a strange rite of passage for all involved. Themes explored include cars and license plates, capitalism, anger, justice, drunkenness, spiritual awareness, class struggle, entitlement and working in the Service Sector. These all mesh together in the orbit of the Parking Lot Attendant. For them, the intersection between the status quo and the quest for freedom becomes the challenge. Something as simple as a parking lot becomes an emotional way station for The American Dream. As one attendant decribes: "We had it all in a world that had nothing to offer us."
"A hilarious indictment of capitalism, class politics, and car culture." -Angie Driscoll, Hot Docs Film Festival
"A microcosm of the bridge between college and the working class future and as just a commentary on the current economic struggle than any news pundit can make excuses for!" Erik Childress- Chicago Film Critics Association
Space is limited and advanced booking encouraged!
Layout:
The backlot will be empty of cars and on the ground will be painted a series of circles.
Each circle will have at least six feet around it on all sides so as to be a safe socially distanced space.
We encourage our guests to come as if to a picnic – so bring your own blankets, cushions or folding chairs to sit on in your circle – you want to be comfortable so bring all the coziness you need!
Bar and local food vendors on site. Restrooms provided.
Space is limited - Reserve a ticket for a space that fits your group size:
Up to 2 people: $20 (space is 3ft x 6ft)
Up to 4 people: $40 (space is 6ft x 6ft)
Up to 6 people: $60 (space is 6ft x 9ft)
*Entry Includes Raffle Ticket for a Gift Certificate to Turn It Up!
In the case of rain the event will be moved to the Sanctuary, which will still be socially-distanced & safely sanitized.
Backlot Cinema Tickets up to 6