Fri, Nov 04
|
Epsilon Spires
Charlemagne Palestine + MV Carbon
Charlemagne Palestine is an influental multimedia artist who challenges expectations, his sparse, ritualistic performances nod towards a spectrum of ceremonial music styles. MV Carbon explores the interrelationship between sound, image, and space... weaving lucid dreams into tangibility.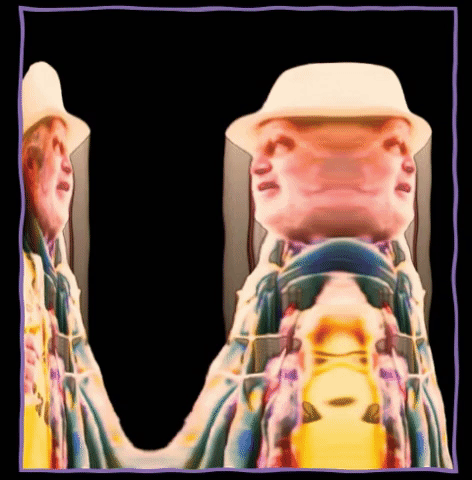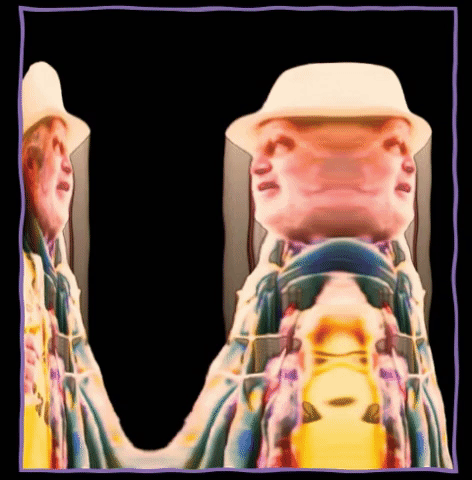 Time & Location
Nov 04, 2022, 8:00 PM – 10:00 PM
Epsilon Spires, 190 Main St, Brattleboro, VT 05301, USA
About the Event
Charlemagne Palestine and MV Carbon: Liquiddd Changesss Album Release, Friday November 4th.
Doors 8pm, Performances start  shortly after 8:30pm,  please plan to arrive within that window of time to enjoy a refreshment, experience the art exhibition, and choose your seat to best avoid disrupting the performances. Thanks!
Charlemagne Palestine is an influential composer, musician, performer, and visual artist. Challenging expectations of what a contemporary, Western ear may consider beautiful, his sparse, repetitive, ritualistic music is rooted in his formal training as a cantor and early experiences with carillon bells and electronic tone generators while nodding toward a spectrum of religious ceremonial musical styles. Throughout the 1970s, Palestine produced a seminal body of performance-driven, psychodramatic video works in which he activates a ritualistic use of physicality, motion and sound to achieve an outward articulation of internal states. Intensely personal, these phenomenological exercises are characterized by a visceral enactment of physical and psychological catharses to suggest literal and metaphorical catalysts for release or escape from confinement. Ritualistic vocal expressions — hypnotic chants, trance-inducing tones — become physical translations of anguish and pain, as does the use of the video as an extension of the body. In his work, Palestine often uses emblematic objects, including teddy bears, cognac and scarves, as signatures — what he terms "symbols of identification." A contemporary of artists such as Steve Reich, Philip Glass and Terry Riley, Palestine's music and sound compositions have garnered a devoted following since the 1960s. In recent years, he has collaborated with a diverse group of experimental musicians including Pan Sonic, David Coulter, Tony Conrad and Michael Gira. He has released more than twenty solo albums and has performed in festivals around the world.
Born in Brooklyn, New York in 1945. He studied at New York University, Columbia University, Mannes College of Music and California Institute of the Arts. He has received grants from the New York State Council on the Arts and the National Endowment for the Arts, among other organizations. His work has been exhibited internationally, at festivals and institutions including the Venice Biennale, Italy; Whitney Museum of American Art, New York; The Museum of Modern Art, New York; Moderna Museet, Stockholm; Kunsthalle, Basel, Switzerland; Long Beach Museum of Art; Museum of Contemporary Art, Houston; Palais des Beaux-Arts, Bruxelles; Stedelijk Museum, Amsterdam; Documenta 8, Kassel; Walker Art center, Minneapolis; Art Institute of Chicago; Centre d'Art Contemporain, Geneva; and Musée d'Art Contemporain, Montreal. He currently resides in Brussels and Oostende Belgium.
MV Carbon (NYC) focuses sonic feedback, sound morphology, media manipulation, and the transformative interrelationship between sound, image, space, and place. Carbon's music unravels lucid abstractions, weaving dreams into tangibility. Electric cello, voice, magnetic tape, field recordings, oscillators, and synthesizers form alluring
and unsettling sonic experiences. Sculptural objects function as musical instruments, amplifying the ritual, rhythm, and momentum embedded in music. Carbon taps into the mystery of the human mechanism, exploring themes such as interchangeability, regeneration, and the transmogrification of mind and matter. Carbon interprets sound as
a living organism which can heighten our senses. Carbon has performed and exhibited work nationally and internationally and has records released on a multitude of independent labels.
Tickets
Charlemagne Palestine + MV