Fri, Oct 21
|
Epsilon Spires
BELLADONNA OF SADE: Cinema-Concert w/ Live Soundtrack by The Empyreans
A premeire of original video art by Daniel James Cashman inspired by the erotic early anime masterpiece BELLADONNA OF SADNESS (1974) set to a live ambient musical score of exploratory soundscapes conceptually departing from the smooth soulful sounds of SADE.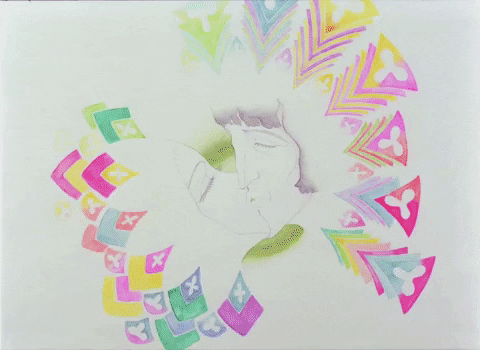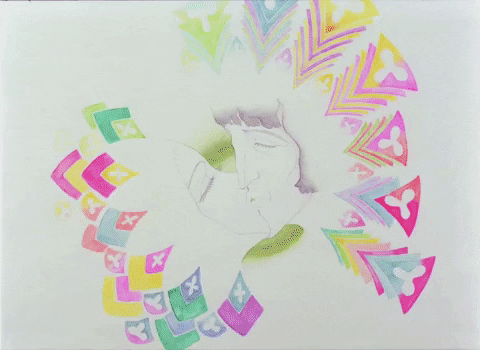 Time & Location
Oct 21, 2022, 8:00 PM – 10:30 PM
Epsilon Spires, 190 Main St, Brattleboro, VT 05301, USA
About the Event
A night full of cross-referential cultural dissonance and the emergence of surprising new alignments, this multimedia event should prove to be unlike anything you have ever experienced...
BELLADONNA OF SADE w/ live soundtrack by The Empyreans. October 21st, Doors 8pm, Performances 8:35pm. Please plan to arrive within this window of time to enjoy a refreshment and choose your seat to best avoid disrupting the performance. Thanks!
The Inspiration
Aesthetically, BELLADONNA OF SADNESS (1973) is a mad, swirling, psychedelic light-show of medieval tarot-card imagery with horned demons and haunted forests, equal parts J.R.R. Tolkien and gorgeous, explicit Gustav Klimt-influenced eroticism. The last film in the adult-themed trilogy produced by the godfather of Japanese anime & manga, Osamu Tezuka and directed by his long time collaborator Eiichi Yamamoto (Astro Boy and Kimba The White Lion), Belladonna uniquely unfolds as a series of spectacular still watercolor paintings that bleed together in both beautiful and nightmarish ways. On par with Rene Laloux's Fantastic Planet and Ralph Bakshi's Wizards as an LSD-stoked 1970s cult film, the recent restoration of Belladonna marks a major rediscovery for animation fans. While we won't be showing the film itself, the memory of seeing a bootlegged version of it was the main inspiration for DJC's video piece which will premeire for the first time at this event.
The Empyreans are an improvisational ambient collective featuring rotating musicians from various locations. The concept was created by multi instrumentalist/composer Craig Douglas (Neonach, Circus Of Dead Squirrels, Obliquity). The intention was to gather like minded enthusiasts of spacious and minimal ambient music for a one time collective performance in sound and time. All performances are entirely spontaneous, meditative and in the moment. They are meant to be a gift, tossed into the universe for one time only experience.
Daniel James Cashman
DJC (he/his) considers his video work an ongoing conversation with the faint UHF transmissions, glitching 8-bit video games, and home recorded VHS tapes that captivated him as a child.  Incorporating the influences of bootleg tape trading, scramblevision cable, and the films of Stan Brakhage enjoyed in his teens and twenties pushed DJC to use video art as a means to become a more active participant in the exchange between cultural production and consumption.  More recently, DJC has ushered in the influences of Rube Goldberg machines, kaleidoscopes, and pre-digital practical effects into his practice.  He first saw "Belladonna of Sadness on a bootleg DVDr without subtitles perhaps 10 years ago and it was a formidable experience. On principle, DJC uses only thrifted, gifted, or dumpster shifted gear.
Tickets
Price
Quantity
Total
BELLADONNA OF SADE

Admission for one to BELLADONNA OF SADE. Please choose your seating with respect for others and let us know if you require special arrangements. $2 from every ticket goes directly towards the historic preservation of the venue. Thank you for your support! Enjoy the program!

Sliding Scale Ticket

Tickets for this event are $15. Thanks to a generous grant from the Ben and Jerry's Foundation, subsidized sliding-scale tickets are available for those who self-identify as experiencing financial hardship. In order to make this program accessible for all, we are offering tickets by sliding scale. Taking equity and inclusion into account, please pay what you can to help support the artists and venue.

Pay It Forward Ticket

I would like to add a donation to my ticket to express my support and appreciation of the adventurous and intellectually-engaging programs at Epsilon Spires. Thank you & keep up the good work!